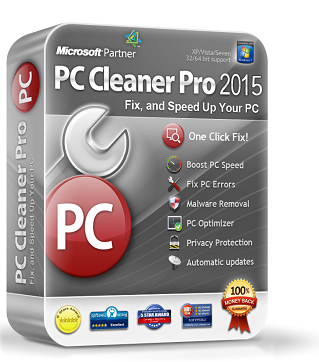 Our users are saying...
Your program found over 1300 problems with my computer and was able to fix them all. I'm now able to use my system without being afraid that it's going to crash in the middle of something.
Sunny Chen - San Francisco, US
It can scan and repair your computer so fast, without any hesitation and difficulty! Outstanding scans and repairs! Thousands of thanks! Prit Spears - France
Speed up and optimize your PC
Let PC Cleaner Pro™ Clean and Boost your PC Speed. It thoroughly cleans your Windows Registry, Fix PC Errors, ousts dangerous malware, disposes of junk files, optimize and tweak your complete system for peak performance and much more.
Register PC Cleaner Pro now!
PC Cleaner Pro™ improves your computer's speed and performance – and helps avoid error messages. You can get access to all of PC Cleaner Pro's power and features by simply registering now. Fill out the form below and
click "Register"
We will never sell/rent/give away your information.
Your privacy is ensured by our Privacy Policy.